Somatic Meditation
I help people who want to learn to meditate or experienced meditators who feel stagnant in their meditation practice to embrace, shift, and explore authentically embodied practice.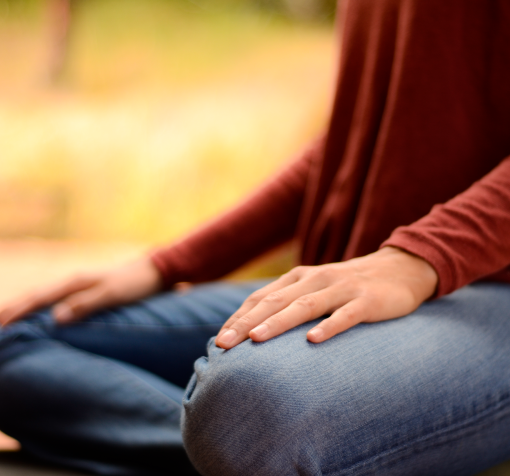 Align Body & Mind
Each of us carries a unique spiritual tapestry, through our blood lineages and spiritual affiliations. My formal meditation training  is in somatic meditation and Vajrayana Buddhism, but as a meditation coach, I do not teach a single particular lineage or tradition of practice. Instead, I meet you in the uniqueness of your body, mind, and spiritual inspiration. I use a combination of my intuition and practice experience to help you embrace your practice through inquiry, somatic awareness, and deep listening. I have spent almost one year of my life in solitary and group meditation retreats.
My one-on-one sessions include a combination of talking through what is going on, exploring obstacles, coaching, inquiry, and sometimes short guided practices.
My workshops and group classes combine guided practice and teaching with periods of discussion. I teach body awareness and somatic release, sitting meditation practice, compassion, and emptiness practices. To discuss what type of workshop might be the best fit for your group, get in touch.
"As a meditation instructor, Rayann has a gentle, open, and gracious manner. She speaks from experience and has been very helpful to me in my practice. She has been able to point out what I may have overlooked, perhaps something surprisingly simple or obvious, creating moments of revelation and reset. I highly recommend Rayann if you are interested in deepening your meditation practice."
— Jim Kelly, Lawyer
Schedule a Session
Contact me to book a somatic meditation coaching session or workshop.
Individual sessions are $70 for 1 hour or $195 for a 3 session package. Group rates vary by size and venue.